Lidl recalls 'Crivit Sports' trampoline with safety net
November 8, 2011
Lidl Ireland is recalling the product "Trampoline with Safety Net". The item number is 45902 and the brand name of the product is "Crivit Sports".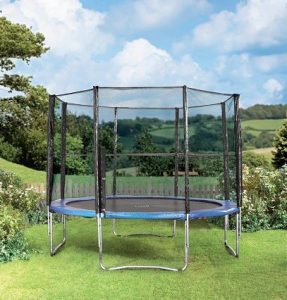 In some circumstances the safety net can rip as a result of weather conditions, leading to instability and a danger of users falling from trampoline.
The affected trampolines were sold in Lidl stores from 28 June 2010. The product is no longer on sale.
What to do:
If you think you have this item stop using it immediately.
Consumers who think they may have purchased this item should contact the Lidl freephone consumer helpline on 1800 347 447 for further advice.  Affected consumers will be asked to return the product in a prepaid package and will receive a full refund.
Return to Product Recalls
Haven't found what you're looking for?