Lidl 'Playtive' aluminium scooter recall
June 18, 2013
Lidl Ireland is carrying out a voluntary recall of the following Aluminium Scooters (Item No: 78984).  Due to a manufacturing fault, the seam between the handlebars and the tread can break. This could cause the rider to the rider to fall.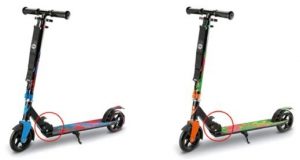 Other Playtive products are not affected by this recall.

What to do:
Affected consumers can return the scooter to any Lidl outlet to receive a full refund.
Return to Product Recalls
Haven't found what you're looking for?