Lenovo Thinkpad Battery Recall
April 24, 2015
Lenovo is voluntarily recalling affected lithium-ion batteries worldwide. These batteries were manufactured for use with ThinkPad notebook computers or as optional or replacement batteries. Lenovo started shipping systems with affected batteries between February 2010 and June 2012. In the interest of public safety, Lenovo will offer customers free-of-charge replacement batteries for all recalled batteries.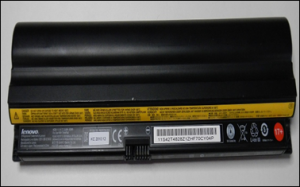 The affected models are listed as follows:
Edge 11, Edge 13, Edge 14, Edge 15, Edge 120, Edge 125, Edge 320, Edge 325,
 Edge 420, Edge 425, Edge 430, Edge 520, Edge 525, Edge 530
X200, X201, X200S, X201S, X220, X220T, X100E, X120E, X121E, X130E
T410, T420, T510, T520
W510, W520
L412, L420/421, L512, L520
T430 (China and Europe only)
X131E  (Australia only)
The affected battery packs can overheat, presenting a risk of fire. Presently (April 2015) 18 incidents have been reported worldwide with none reported in Ireland.
What to do:
In order to determine whether your battery is affected, please see the Lenovo recall webpage, which also contains further information and FAQs:
http://support.lenovo.com/us/en/documents/hf004122 
Until a replacement battery arrives, Lenovo advises you should turn off the system, remove the battery, and only power your ThinkPad by plugging in the AC adapter and power cord.
Return to Product Recalls
Haven't found what you're looking for?