Kenwood recalls Blend-X Pro Blender
August 14, 2015
Kenwood is undertaking a voluntary corrective action plan that affects the Blend-X Pro blender, (ONLY model BLM80 is affected). Kenwood has determined that there is the potential for the lower blade to break and this can result in a laceration or an ingestion hazard to the consumer.
Products affected have date codes between 14×01 to 15×22 ("x" is a letter: e.g. 14T01). Check the model number and date code on the rating plate, located on the underside of the product.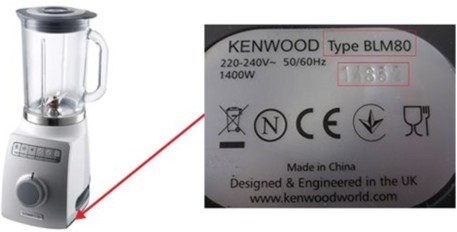 What to do
If you have this product, stop using it immediately.
To speak to a Kenwood representative please call phone number 1-800-938-709
Further information can be had from Web site: http://www.kenwoodworld.com/uk/customer-services-support
You may also contact the store where bought the item.
Return to Product Recalls
Haven't found what you're looking for?