Jakks Pacific recalls Scoot and Skate Morfboard
September 20, 2021
Jakks Pacific (UK) Ltd is carrying out a voluntary recall to repair of the Scoot and Skate with "Y" Handlebar.
A safety issue has been identified, where the "Y" handlebar joint on the scooter can break, posing a fall hazard.
There are approximately 1942 affected units in the Republic of Ireland.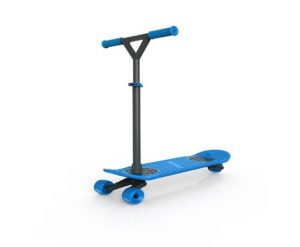 The product was sold in Smyths toy stores and in Ken Black stores.
What to do:
If you believe that you have one of these products then you should stop using it immediately, and contact Jakks Pacific via their webform here for a replacement "T" Handlebar, or by phone at 1800851190.
Return to Product Recalls
Haven't found what you're looking for?