IKEA recalls SLADDA bicycle
May 24, 2018
Ikea is carrying out a voluntary recall of all SLADDA bicycles, due to safety issues with the drive belt. The drive belt can suddenly snap, which in turn can lead to falls.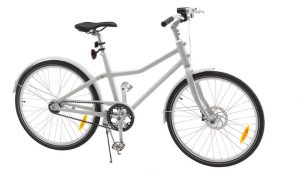 What to do:
Customers that have a SLADDA bicycle should stop using it and to return the bike to any IKEA store for a full refund. Accessories specifically designed to fit with SLADDA will also be refunded.
Proof of purchase/receipt is not required.
For more information, please visit IKEA.ie or contact the IKEA customer service team on (01) 541 3302.
Return to Product Recalls
Haven't found what you're looking for?