IKEA recalls Metallisk Espresso Maker for Hob 0.4l with Stainless Steel Safety Valve
June 8, 2022
IKEA is carrying out a recall of Metallisk Espresso Maker for Hob 0.4l with stainless steel safety valve, date stamps between 2040 and 2204.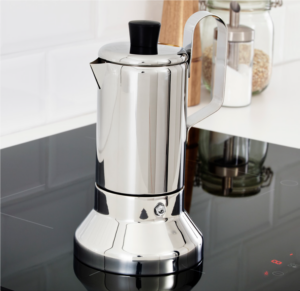 IKEA has received reports of the espresso maker bursting during use, due to a change of material and construction. The potential risks of injury associated with the product bursting are burns, damage to an eye and temporary hearing damage. The risk was found in the updated model featuring the stainless-steel safety valve (silver/ grey in colour).
The affected products have date stamps between 2040 and 2204 (located at the bottom of the product).
There are approximately 570 affected products in the Republic of Ireland.
What to do:
Customers should stop using the product and return it to an IKEA store for a full refund. Proof of purchase (receipt) is not required.
Please visit IKEA.ie or contact Customer Services on 01 541 3302 for more information.
Return to Product Recalls
Haven't found what you're looking for?