IKEA recalls LATTJO bat cape
April 5, 2016
IKEA Ireland is carrying out a voluntary recall of the LATTJO bat cape due to a risk of strangulation or injuries to the neck.
LATTJO bat capes have been sold since November 2015 and 152 have been sold in Ireland.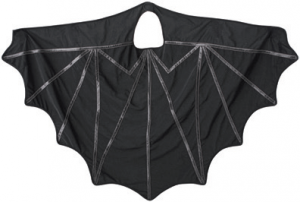 What to do:
IKEA urges customers to stop using this product immediately. The LATTJO bat capes can be returned to any IKEA store for a full refund. Proof of purchase (receipt) is not required. For more information, please contact IKEA on 01 5413302.
Return to Product Recalls
Haven't found what you're looking for?