Heatons recall the Beaumark 'Sleeping Beauty' electric under blanket
April 22, 2016
Heatons is voluntarily recalling the "Sleeping Beauty" electric under blanket because of a potential safety issue. The wires in the cable are prone to breaking if the cable is bent back and forth. This may cause the blanket to short out.
The recall applies only affects under blankets with the  batch number SB 1002 .This batch number can be found on the woven label marked on the label stitched to the blanket seam. These blankets were on sale in Heatons stores and also were available on-line at www. heatonstores.com during 2011 and 2012.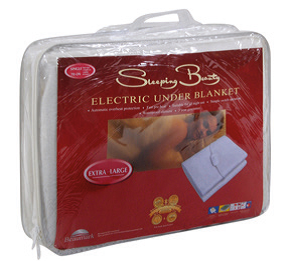 Blanket Ref: SB1002
What to do:
If you have one of these blankets, Heatons recommend to stop using it immediately and return it to any Heatons outlet in order to receive a full refund.
Return to Product Recalls
Haven't found what you're looking for?