Halfords recalls child car seat
December 22, 2021
Halfords is carrying out a recall of their 'I-Size Revolve' car seat.
The affected products were manufactured between February 2020 to June 2021.
A safety issue has been identified with the affected products, where there is a risk that the child seat rotating locking mechanism can be pushed open when in the locked position.
There are approximately 191 affected products in the Republic of Ireland.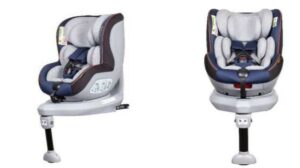 What to do:
If you purchased one of these products, please discontinue use immediately, and return it to your local Halfords store for a full refund.
Halfords will directly contact customers whose details they have by email or phone. If you have not received an email or phonecall, please contact Halfords on customer.services@halfords.co.uk for details on next steps.
Return to Product Recalls
Haven't found what you're looking for?