Halfords recall Coca-Cola Powerbank 2200mAh
September 1, 2016
Halfords have identified a potential fault with the Coca-Cola Powerbank 2200mAh and are recalling all three models of this product with immediate effect. This affects products with the item-codes below only. No other products or powerbanks are affected by this recall.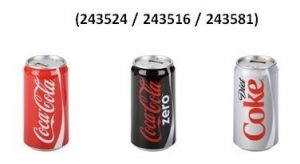 What to do:
Halfords are asking consumers not to use the product and to return it to their local Halfords shop, where they will receive a full refund.
If you have any concerns or you would like further information on this recall, please speak to someone at your local Halfords store or contact the Halfords customer services team, on 00 44 345 504 53 53 or  by email customer.services@halfords.co.uk.
Return to Product Recalls
Haven't found what you're looking for?