H.S.A. Safety Alert Relating to the Use of Chain Flail or Other Non-Standard Cutting Attachments on Brush Cutters
July 5, 2016
This safety alert, originally published by the Health and Safety Authority (HSA) in 2010, has been re-issued as it has come to their attention that non-standard flail brush cutter strimmer heads have been on sale recently. These attachments are extremely dangerous and should not be supplied or used.
The safety alert is directed at suppliers and users of portable, hand-held, brush cutters and accessories. These machines are commonly used for cutting wild grass, weeds, brush and similar vegetation, using a variety of standard cutting attachments. They are frequently utilised in landscape maintenance and ground-clearance operations.
Examples of non-standard cutting attachments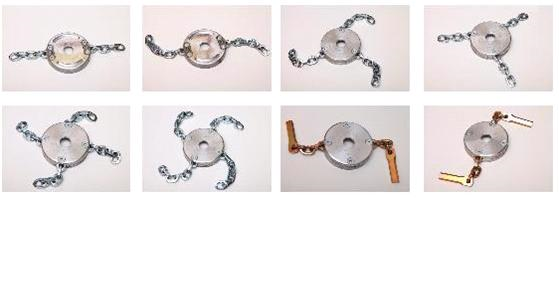 What to do
These types of attachments should not be made available by suppliers. Users should never use a brush cutter fitted with a non-standard cutting attachment. Equipment should be checked and any brush cutters fitted with chain flail or similar non-standard attachments should be taken out of service immediately and the attachments removed and replaced with a manufacturer-approved accessory. The manufacturer's advice as to the appropriate cutting tools to be fitted to a machine is typically available within the instruction books accompanying a machine.
Return to Product Recalls
Haven't found what you're looking for?