Glen Dimplex recalls certain "A Class / A Class Solar" domestic hot water cylinders
September 3, 2020
Glen Dimplex Unlimited Company is carrying out a voluntary recall of certain "A Class / A Class Solar" domestic hot water cylinder products. The affected domestic hot water cylinder products were distributed between September 2016 and April 2019.
A safety issue has been identified, whereby it is possible that the relay that is located on the front of the cylinder and which is used for switching on and off the immersion, may fail. This may increase the risk of the electrical component overheating which could result in a potential fire hazard.
The brand of the affected product is Dimplex. The models affected by this recall are:
ECS250HP40A-580, and

ECS210HP40A-580,
The series affected by this recall is H, I, J, K and L.
The product can be identified by its marking plate label. The model number and relevant series will be identified thereon.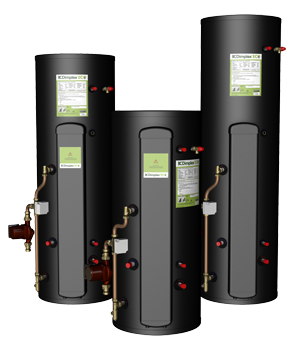 The recall affects approximately 1,204 products in the Republic of Ireland.
What to do:
Glen Dimplex Unlimited Company will directly contact all affected customers by post first, then following up by phone calls and sms, advising them to make an appointment with an engineer where any necessary replacement of parts will be carried out.
If you believe that your product may be impacted by this recall, then you can contact Glen Dimplex Unlimited Company's Helpline on 01 8835625 (open 9 am – 5 pm Monday to Friday) or you can log a service call with Glen Dimplex Ireland by completing their web form.
Return to Product Recalls
Haven't found what you're looking for?