Fluke Europe BV recalls to repair BEHA-AMPROBE AM 500 and AM 510 multimeters
April 6, 2023
Fluke Europe BV is carrying out a recall to repair on BEHA-AMPROBE AM 500 and AM 510 multimeters.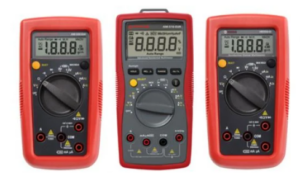 The risk presented by the product is fire. Some products may include a fuse with a lower interrupt rating than advertised. This may result in arc explosion.
The brand is BEHA-AMPROBE. The type/number of models are AM 500 and AM 510. The affected products were manufactured from 21 September 2011 until 01 August 2022.
The serial numbers of affected products are between 535900001 – 587799999 and any serial number that starts with any number other than a 5.
Please see image below showing the location of the serial number and the Recall Correction Label. If the product has the Recall Correction Label 'W2239844' on the back this means the product has been repaired and is safe to continue use.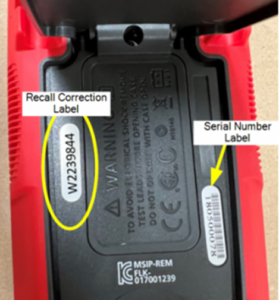 There are approximately 25 affected products in the Republic of Ireland.
What to do:
Customers should stop using the product and complete the recall form found here. For information regarding the recall to repair please contact fluke on email address fluke.recall@fluke.com or visit their website here.
Return to Product Recalls
Haven't found what you're looking for?