Fluke Europe BV recalls Fluke Flat Cable, Voltage Test Lead
June 21, 2023
Fluke Europe BV is carrying out a recall of Fluke Flat Cable, Voltage Test Lead.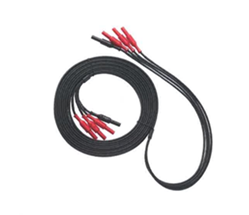 The risk associated with the product is electric shock due to the presence of a crack in the insulation which may allow access or insufficient clearance to live parts.
The brand is Fluke. The type/number of model is 3PHVL-17XX and FLUKE-17XX. The affected manufacturing dates are from April 2021 through December 2021.
There are approximately 109 affected products in the Republic of Ireland.
What to do:
Customers are advised to stop using the product and complete the recall form found here. For further information please contact Fluke on email address fluke.recall@fluke.com or visit their website here.
Return to Product Recalls
Haven't found what you're looking for?