Fabulous travel hairdryer offered in The Sun newspaper recalled
May 28, 2012
News Group Newspapers (NGN) has identified a potential safety issue with the FabulousTravel Hairdryer (Model number FB-0307A) offered for free in The Sun Newspaper between 29 April and 12 May 2012.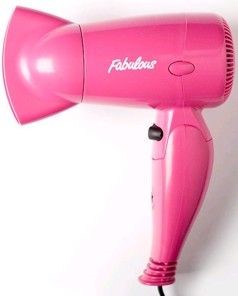 What to do:
If you claimed this product from Tesco, stop using it immediately. Contact the NGN Customer Services Helpline on 01-424 4498 Monday to Friday from 10am to 5.30pm, or email: custserv@the-sun.co.uk
All customers who have applied for, or who have returned faulty hair dryers will be contacted so that a suitable alternative can be offered.
Return to Product Recalls
Haven't found what you're looking for?