Dunnes Stores Unlimited Company recalls Dunnes Kids Swim Jacket
July 24, 2023
Dunnes Stores Unlimited Company is carrying out a recall of Dunnes Kids Swim Jacket.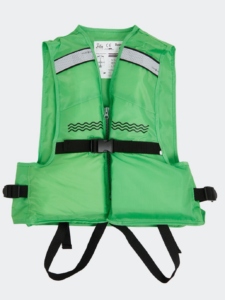 The risk associated with the product is that of drowning. Seams of the garment may separate reducing/releasing buoyancy, creating the risk of submersion under water and drowning.
The brand is Dunnes Stores. The type/number of model is 3248157. The batch number is 230515. The bar codes are 5099014540546 / 5099014540539 / 5099014540522.
There are approximately 1,237 affected products in the Republic of Ireland.
What to do:
If you purchased one of these products, please discontinue use immediately and keep it out of the reach of children. You can return the product to your local store for a full refund. If you have any further queries in relation to this recall, please email customerservice@dunnesstores.com
Return to Product Recalls
Haven't found what you're looking for?