Dunnes Stores recalls EU travel adaptor
March 18, 2015
Dunnes Stores has issued a product recall of a Dunnes Stores EU travel adaptor, as there is a potential risk of electric shock if the product is used incorrectly. The affected product is as follows:
Style no: 6338813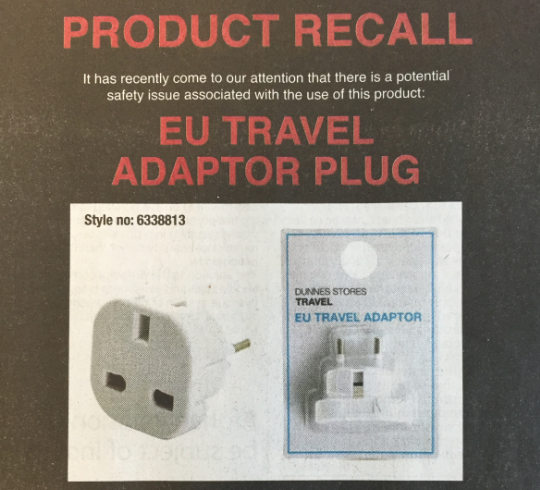 Dunnes Stores has stated that this recall only affects products sold on or after Monday 16 February 2015.  
What to do:
Customers who purchased an EU travel adaptor plug should return it to any Dunnes Stores outlet where they will receive a full refund. Customers can also contact Dunnes Stores on lo-call telephone number 1890 25 3185.
Return to Product Recalls
Haven't found what you're looking for?