Dunnes Stores recalls Crystal Creations Glittering Hair Accessories
August 27, 2021
Dunnes Stores is carrying out a voluntary recall of the Crystal Creations Glittering Hair Accessories (style no. 6272653).
A safety issue has been identified, where inadequate warnings on the packaging and inadequate instruction on how to use the glue applicator, has the potential of injury to the eyes due to contact from glue contained in the kit.
There are approximately 1356 affected units in the Republic of Ireland.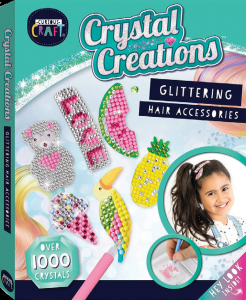 What to do:
If you believe that you have one of these products then you should stop using it immediately, and return the product to your local Dunnes Stores shop for a full refund.
Customers can also contact Dunnes Stores customer service with queries at customerservice@dunnesstores.com
Return to Product Recalls
Haven't found what you're looking for?