Dunnes Stores recall 'Halloween Light Up Torch'
October 15, 2012
Dunnes Stores is carrying out a voluntary recall of a 'Halloween Light Up Torch' due to a potential safety issue. The plastic handle heats up during normal use and this may cause burns.  This product has been on sale in Dunnes Stores since August 2012.
There were 2,198 units of this product sold in Ireland.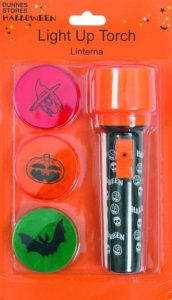 What to do:
If you have purchased this product stop using it immediately and return it to any Dunnes Stores for a full refund.
Return to Product Recalls
Haven't found what you're looking for?