Dometic recalls liquid gas cooker
December 22, 2021
Dometic Germany GmbH is carrying out a recall of certain liquid gas hobs.
The affected products were manufactured between October 2020 and November 2021.
A safety issue has been identified with the affected products, where due to leakage, an undetermined amount of gas can leak during the life of the product which can ignite where a suitable ignition source is present.
The CCPC are aware there are some affected products in the Republic of Ireland.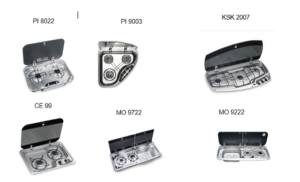 What to do:
If you purchased one of these products, please discontinue use immediately, and close the shut off valve as shown above.
Once you've done so, please contact your dealer or the nearest Dometic Service partner to initiate all further steps. For full details and details of your nearest dealer, visit Dometic's website here, and additional details here.
Return to Product Recalls
Haven't found what you're looking for?