Decathlon Sports Ireland Limited recalls 'Simond' Toucan Light
August 26, 2019
Decathlon Sports Ireland Limited has identified a safety issue affecting their' Simond' Toucan Light (Product reference 2575753). There may be a risk of significant difficulties during progression of climbing. It has been detected that in very few cases, in case of belay of 2 persons from the belay stance that if one of the climbers is in tension on the rope then the 2nd climber is blocked.
1 unit of this product has been sold in the Republic of Ireland.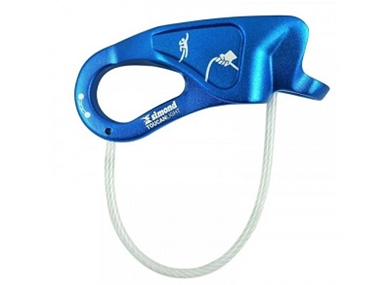 What to do:
Decathlon Sports Ireland Limited have contacted the customer by email about this recall. Customers will receive a full refund once they return the product. If you believe you have purchased the affected products then you are advised to stop using it immediately and you should contact Decathlon's Customer Care on 0877930680 or alternately, by email, to help.ireland@decathlon.com. The helpline is available from Monday to Friday (9 am to 6 pm).
Return to Product Recalls
Haven't found what you're looking for?