Decathlon Sports Ireland Limited recalls Geonaute and Kalenji OnNight 410 Headlamp
October 7, 2019
A voluntary recall is being carried out by Decathlon Sports Ireland Limited on Geonaute and Kalenji OnNight 410 Headlamps.
There is a risk of the battery overheating during recharge which may expose users to a potential fire/ burning risk. This phenomenon only occurs in very rare situations.
56 units of this product were sold to customers in the Republic of Ireland.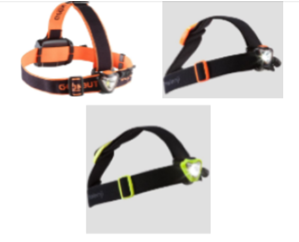 What to do:
Decathlon Sports Ireland Limited have contacted the affected customers by email about this recall.
If you believe you have purchased the affected products then you are advised to stop using it immediately and you should contact Decathlon's Customer Care on 0877930680 or alternatively, by email, to help.ireland@decathlon.com. The helpline is available Monday to Friday (9am to 6pm).
Return to Product Recalls
Haven't found what you're looking for?