Decathlon recalls certain Lifejackets and Harness
November 4, 2021
Decathlon Sports Ireland Limited is carrying out a voluntary recall of certain Tribord Lifejacket LJ150N and harness.
The affected lifejackets were manufactured between February 2021 to August 2021, and purchased between 12/04/2021 and 27/08/2021. The models affected have an item code of 4271334 and model code of 8641609.
A safety issue has been identified where in some cases the harness will break if a customer falls overboard. This doesn't affect the buoyancy of the product.
There are approximately 71 affected lifejackets in the Republic of Ireland.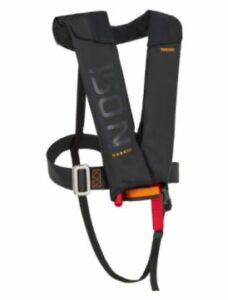 What to do:
Decathlon Sports Ireland Limited is directly contacting all affected customers by email.
If you believe you have been impacted by this recall, then you should stop using the product immediately and return to your local Decathlon for a full refund.
Further details can be found on Decathlon's website here, or by contacting their customer care team at help.ireland@decathlon.com
Return to Product Recalls
Haven't found what you're looking for?