Dealz / Poundland recall 'Spooky Projection Torch'
October 30, 2012
Dealz is carrying out a voluntary recall of the 'Spooky Projection Torch' sold in Dealz and Poundland stores.  A manufacturing error has been identified which could cause the unit to overheat.  The torch does not need to be on for this to occur.
The barcode of affected products is: 5025066834999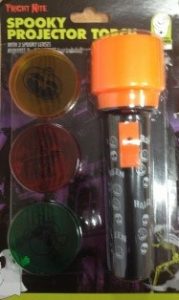 What to do:
If you have purchased this product stop using it immediately and return it to any Dealz or Poundland store for a full refund.  Concerned consumers can contact Dealz customer service.
Return to Product Recalls
Haven't found what you're looking for?