Curry's – Logik Tumble Dryer – recall
May 9, 2017
Curry's is carrying out a voluntary recall of the Logik LVD7W15 tumble dryers, which were manufactured between March and April 2016.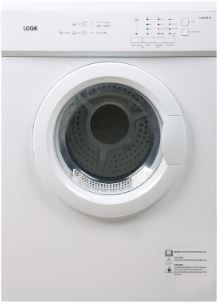 Tumble Dryer – LVD7W15
In a small number of reported instances Curry's have discovered that the heating element in a small batch of Logik LVD7W15 tumble dryers, manufactured between March and April 2016 may pose a safety hazard. The heating element can overheat and may lead to a fire. Although this risk is very small Curry's are contacting customers to make them aware and check if their product is affected. Customers are being contacted directly by email or letter in the first instance.
What to do:
Consumers should STOP using your tumble dryer immediately. Switch it off and unplug from the mains. Please contact Curry's as soon as you can by calling Knowhow on 0044 344 561 6202. Lines are open Mon-Fri 9am-8pm, Sat 9am-6pm and Sun 10am-5pm.
Curry's will also need the following information from you
Serial number of your Tumble Dryer
Post Code at the time of purchase
Your serial number is located on the inside of the door and on the rating label on the back of your tumble dryer.
Return to Product Recalls
Haven't found what you're looking for?