Crunch Retail Ltd. recalls Living Aquarium Light Up Fish Tank
January 10, 2011
PMS International Group Plc. has recalled the "Living Aquarium" Light Up Fish Tank product (item nos. 074/319, 074/324 and NSP/010) due to a serious electrical fault.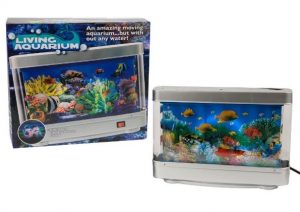 Crunch Retail Ltd, Co Galway, placed this product on the Irish market. There is a risk that the product may overheat and lead to fire. Crunch Retail Ltd has sold 38 of these light up fish tanks. There have been no reported incidents to date.
What to do:
If you have bought this item during 2010, do not use it. Do not plug the item into a mains power outlet. Return it immediately to Crunch Retail Ltd for a full refund.
For further information regarding this recall, please contact Crunch Retail Ltd on 091-871721.
Return to Product Recalls
Haven't found what you're looking for?