Claire's Accessories recalls Slap Bracelet
August 9, 2018
Claire's Accessories are carrying out a voluntary recall of their Slap Bracelet product which was on sale in stores from March 2018 to July 2018.
The safety concern is that there may be a risk of injury as some stock does not have a protective inner cover on the metal, which may cause the metal to be exposed and may lead to lacerations of the skin.
620 units of this product have been sold in the Republic of Ireland.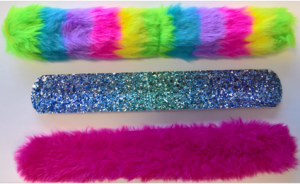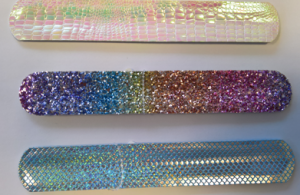 Image 1 and 2: Slap Bracelets
 What to do
Slap Bracelet product numbers 13984, 13865, 13922, 13895, 13862 and 13877 are affected by this recall campaign. This information can be found on the back of the product packaging. If you find that you have an effected product then you should stop using the product immediately.
Consumers are advised to bring the product to any Claire's Accessories store where a full refund will be provided.
Claire's Accessories customer service can be contacted on 0044 121 250 6868.
Return to Product Recalls
Haven't found what you're looking for?