Children's teething ring product recalled
July 24, 2019
A voluntary recall of a children's teething ring is being carried out. The silicone beads with wooden teething ring in the shape of an animal were sold by a seller – Calbabyco – on the e-commerce website, Etsy.com. The safety concern identified is that small parts may become detached from the product, resulting in a choking hazard.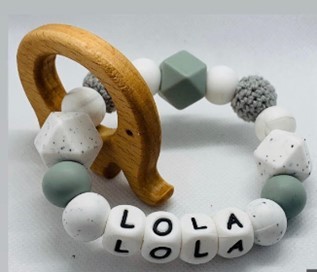 What to do:
This product was sold on the Etsy.com website by seller 'Calbabyco'. 5 units of this product were sold to customers in the Republic of Ireland. The affected customers are being contacted through the Etsy platform and have also been emailed directly.
If you believe that you may have purchased this product, then please discontinue use immediately and keep it out of the reach of children. You can contact the seller directly, via your Etsy.com user account, or alternatively contact Calbabyco by email at calbabyco@gmail.com.
Return to Product Recalls
Haven't found what you're looking for?