BSH Home Appliances Limited recalls Bosch StyleLine Electric Toaster
August 18, 2023
BSH Home Appliances Limited is carrying out a recall on Bosch StyleLine Electric Toaster.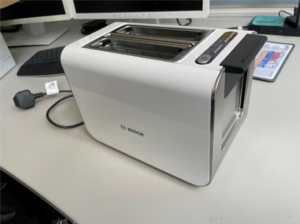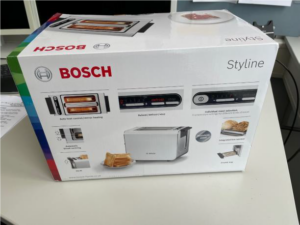 The risk presented by the product is fire. Faulty electronics in the toaster may trigger ignition of the product which can lead to fire and burns.
The brand is BOSCH. The type/number of models are TAT8611GB and TAT8613GB. The batch numbers are FD0201 to FD0306. The barcodes are unknown
There are approximately 398 affected products in the Republic of Ireland.
What to do:
Customers are advised to check whether their appliance is affected by this recall and to disconnect your affected product from the mains supply and do not use it.
For more information regarding this recall please see link to the recall webpage Voluntary Safety Measure – Toaster | BSH Hausgeräte GmbH (bsh-group.com) or call +44 1536 436236.
Return to Product Recalls
Haven't found what you're looking for?