B&Q window blinds recall
October 17, 2013
B&Q Ireland is voluntarily recalling the following window blind products:
Bamboo Blind Natural/Chocolate
Colours Zanni Bamboo Blind Natural
Toba Bamboo Chocolate Roll Up Slat Blinds
Mallee and Drupe Roman Blinds
All sizes and all colours of these blinds are affected by this recall.
The bamboo blinds were sold between October 2010 and October 2013.
The Roman blinds were sold between April 2012 and October 2013.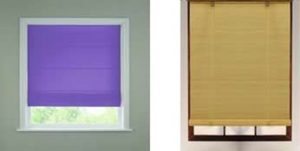 There is a risk that the break-cord safety device may not operate correctly on these blinds. This safety device is particularly important where young children have access to the blind.
What to do:
If you have one of these blinds please stop using it immediately and return to any B&Q store for a full refund. You can also get more information by contacting B&Q Ireland directly on If you would like more information to help identify if your product is affected please call the free helpline 1800 946 327 (Monday to Friday 8.30am to 8.00pm, Saturday 9.00am to 5.00pm).
Return to Product Recalls
Haven't found what you're looking for?