B&Q recall Mac Allister table saw
January 5, 2016
It has been brought to B&Q's attention that the instruction manual accompanying this table saw is missing an important section relating to fitting of the blade safety guard.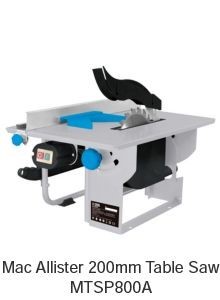 What to do:
If you have purchased one of these products, B&Q advise that you should STOP USING IT IMMEDIATELY* and contact their customer service helpline: 1800 946 327.
(*Monday to Friday 8:30am to 8:00pm, Saturday 9:00am to 5:00pm, Sunday 10:00am to 4:00pm)
Return to Product Recalls
Haven't found what you're looking for?