B&Q Recall Composite Deck Board and Fittings
August 21, 2015
B&Q has identified a potential safety issue with the following TIMCO Wood UK Ltd. products
EBONY COMPOSITE DECKBOARD – BARCODE 5052931322541
EBONY COMPOSITE EDGING STRIP – BARCODE 5052931322558
EBONY COMPOSITE DECKBOARD KIT – BARCODE 5011944041269
EBONY COMPOSITE DECKBD KIT W/EDGE STRIP – BARCODE 5011944041276
COMPOSITE DECKING FIXING KIT – BARCODE 5052931322565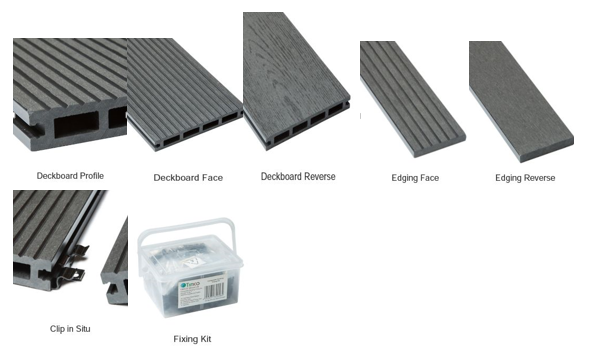 These products were offered for sale by B&Q between April 2014 and July 2015. It has been brought to B&Q's attention that in some installations, the surface of the product may split or crack leading to structural failure.
Please note that only products detailed in this notice are at risk. All other decking products sold by B&Q are unaffected. No other TIMCO products sold by B&Q are affected.
What to do:
If you have purchased one of these products between the above dates, B&Q recommend that you should stop using it immediately and contact their helpline at the following number:
1800 936 541 (Monday to Friday 8.30am to 8.00pm, Saturday 9.00am to 5.00pm, Sunday 10.00am to 4.00pm)
Return to Product Recalls
Haven't found what you're looking for?