B&Q Ireland Limited Recalls B&Q Artemis and Alcudina Mirrored Bathroom Cabinets
February 10, 2023
B&Q Ireland Limited recalls B&Q Artemis and Alcudina Mirrored Bathroom Cabinets.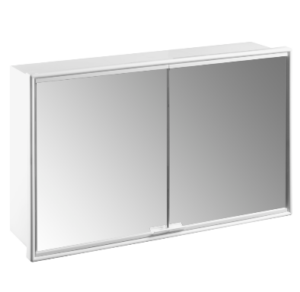 The mirror doors may detach from the cabinet and fall which could cause injuries which may include lacerations, cuts and amputation.
The brand is B&Q. There are two model types, the first model is the Artemis white double door mirror cabinet, barcode 5052931138418. The second model is the Alcudina white double door mirror cabinet, barcode 5052931707317.
The product was available to purchase between 2012 and 2022 the Artemis model was on sale between October 2012 and January 2017, the Alcudina model was on sale between August 2016 and December 2022.
There are approximately 1,469 affected products in total in the Republic of Ireland, there are 343 affected units of the Artemis cabinet and 1,126 affected units of the Alcudina cabinet.
What to do:
If you purchased one of these products, please stop using it immediately. Remove from the wall with care as per the B&Q product removal guide which can be found here and return to your local B&Q store for a full refund.
If customers have any further queries please contact the B&Q helpline at 1800 946 327 (Monday to Friday 8.30am–8pm, Saturday 9am–5pm and Sunday 10am–4pm)
Return to Product Recalls
Haven't found what you're looking for?