Bodum Frykat charcoal grill safety alert
March 14, 2013
Bodum is recalling some charcoal grills sold in Ireland between January 2010 and December 2012.
The grills affected are:
Bodum Frykat Charcoal Grill model 10630 (all colours)
Bodum Frykat Mini Charcoal Grill model 11421(all colours)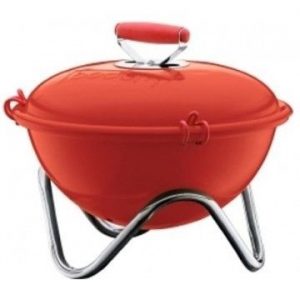 Bodum is recalling these grills because they can reach excessively high temperatures and pose a risk of burns and fire. A total of 338 of these products have been sold in Ireland.
What to do:
If you have one of these grills stop using it. Contact Bodum to order a free fire bowl which is inserted into the grill prevents overheating.
Return to Product Recalls
Haven't found what you're looking for?