B&J Distribution Limited recall Finger Flicker Toys
June 12, 2020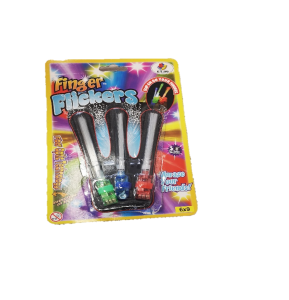 B&J Distribution Limited is carrying out a voluntary recall of 'Finger Flicker' toys. The toys in question were sold through retail outlets between June 2016 and July 2018. There are 2016 toys sold in the Republic of Ireland. The products affected have a serial number of 420901BJ which can be found on the back of the product.
B&J Distribution Limited has established that when the toy is subject to relatively minor force there's a risk that the casing can come apart and the battery can fall out. There's a risk of electrochemical burn from swallowing a battery, if the product fails and a child swallows the battery.
What to do:
If you have purchased an affected product, please stop using it immediately and return it to the point of purchase for a full refund.
If you require further information, then you can contact B&J Distribution Limited directly on 045891321 or view the web recall notice on their website.
Return to Product Recalls
Haven't found what you're looking for?