BERGAMONT Fahrrad Vertrieb GmbH recalls to repair certain Sweep and Grandurance Bicycles and Fendersets
May 26, 2023
BERGAMONT Fahrrad Vertrieb GmbH is carrying out a recall to repair on certain Sweep, Grandurance Bicycles and Fendersets.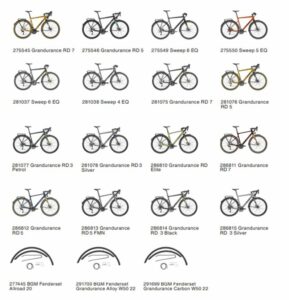 The risk presented by these products is injuries. The front fender bracket can break without warning which can cause a blockage of the front wheel. This bracket which attaches the front fender to the fork crown can break under pressure. This can lead to a fall of the cyclist resulting in bruises and fractures.
The affected models are listed above in the images from model years 2020 – 2022. The serial numbers of the affected bikes are known and the serial number can be checked via the recall app https://www.bergamont.com/recall-app to see if the bike is affected.
The serial number can be located as shown in the image below.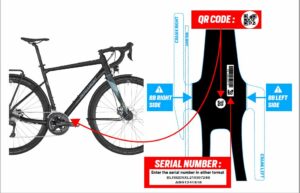 There are approximately 109 affected products in the Republic of Ireland.
What to do:
If you are in possession of any of these products, please stop using the bicycle / fenderset immediately. Return the product to an authorized Bergamont dealer to have the front fender bracket replaced free of charge.
For more information regarding this recall for repair please contact your Bergamont bike dealer, your national Bergamont distributor or BERGAMONT Fahrrad Vertrieb GmbH directly on +41 264 60 19 00 or via their website https://www.bergamont.com/recall-app.
Return to Product Recalls
Haven't found what you're looking for?