BeefEater recalls to repair Double Door Beverage Cooler
September 14, 2023
BeefEater is carrying out a recall to repair on Double Door Beverage Cooler.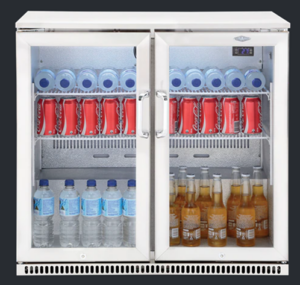 The risk reported to the CCPC is that of fire. The condensation can penetrate the electrical control board which can lead to electrical fire resulting in potential smoke inhalation and burns.
The brand is BeefEater. The type/number of models is BS28200. The serial numbers 72900000 – 95299999 and 00100000 – 04599999. The batch number is unknown.
There are approximately 50 affected products in the Republic of Ireland.
What to do:
Customers are advised to stop using the product and contact BeefEater on service@beefeaterbarbecues.co.uk or on +44 (0)1555 833191.
Return to Product Recalls
Haven't found what you're looking for?