Baker Ross recalls 'finger lights' toy
July 23, 2020
Baker Ross is carrying out a voluntary recall of Finger Lights Product Code AF103.
The toy was sold through the Baker Ross website and catalogue between 1 January 2019 and 12 February 2020.
A safety issue has been identified whereby battery compartment can easily be opened, or could break, giving access to the batteries. A child may put the batteries in their mouth, which could cause damage to the child's gastrointestinal tract or cause choking.
There are approximately 153 affected products in the Republic of Ireland.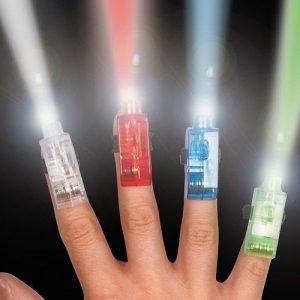 What to do:
Baker Ross will contact all affected consumers.
If you purchased the affected product please stop using the product immediately and keep away from children and pets.
Baker Ross can be contacted at recalls@bakerross.co.uk
Return to Product Recalls
Haven't found what you're looking for?