Baker Ross Limited recalls 'Funky Faces Flashing Rings'
October 16, 2020
Baker Ross Limited is carrying out a compulsory recall of 'Funky Faces Flashing Rings (Pack of four) Product Code AR472'.
The risk is "When swallowed, button cells can trigger the generation of sodium hydroxide in the body. Sodium Hydroxide is a highly corrosive substance. Exposure to sodium hydroxide leads to severe burns and tissue damage. Moreover, the button batteries can be easily detached from the toy. A small child could put either of them in the mouth and choke".
There were 86 packs of four sold to 40 customers in the Republic of Ireland.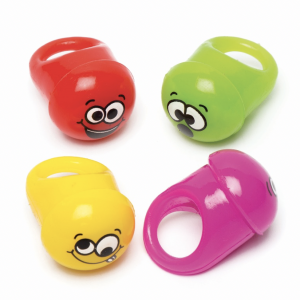 What to do:
If you believe that you may have purchased an affected product, discontinue use immediately and keep it out of the reach of children and pets.
Baker Ross will send a product safety notice to 40 customers on the week beginning 26 October 2020.
If you still have this product, please contact Baker Ross Limited at recalls@bakerross.co.uk for a refund. Baker Ross apologizes for the inconvenience caused.
Return to Product Recalls
Haven't found what you're looking for?