B & Q Safety Notice for Cata Wine Cooler
October 10, 2018
B & Q has identified a safety issue for the Cata Wine Coolers. B & Q has identified that the products, shown in the photographs below, have a risk of finger entrapment in the vent at the bottom of the unit and the internal edges may be sharp and may also cause injury. Therefore, it is possible that children or pets could become entrapped in the vent.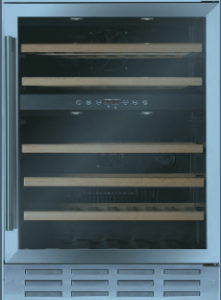 The following products are affected:

What to do:
Although these products are not being recalled it is important you ring the CATA Customer service Help desk to arrange for 'self-fit' vent guard to be sent to you. If you have any concerns please speak to the Customer Service team on +44 (0) 344 800 1128.
Return to Product Recalls
Haven't found what you're looking for?