Argos safety notice for Bush Built-In Oven
July 16, 2019
Argos has advised that the installation instructions for the Bush LSBBDFO Double Oven were unclear, specifically page 15 of the instruction manual, advising you how to connect the cable for your oven.  If the connector block was wired incorrectly, there is a risk of overheating which in extreme circumstances could lead to a fire. In addition, if the temperature within the oven exceeds the tempered glass limit, there is a risk that the glass could crack.
This notice only applies to any Bush LSBBDFO Double Oven – Cat. number – 8629445/8629517 purchased before 10th May 2019.
8 affected products have been sold in the Republic of Ireland.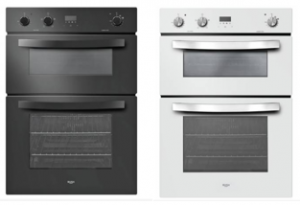 What to do:
Do not use your oven until the installation has been tested by a qualified engineer. Argos are contacting affected consumers by letter and email to arrange a visit to check the connection of the built-in oven.
We have also included (below) a replacement page 15 for your instruction manual, should you need it in the future.
If you have any questions please contact Argos on ROI Freephone– 1800 946744.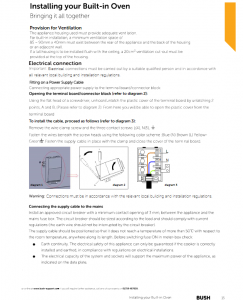 Return to Product Recalls
Haven't found what you're looking for?