Anyu Porcelain recall lighthouse candleholder
January 21, 2016
Anyu Porcelain are recalling their lighthouse candleholder due to a potential safety risk. The holder may overheat and thus give rise to a possible risk of fire. The candleholder is shaped like a lighthouse with a removable lid and tealight inside and has an item number 42112. It was available on the Irish market from November 2014 to October 2015.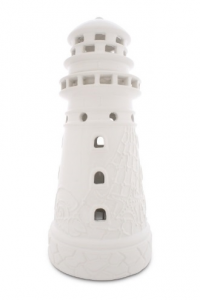 What to do
Please do not continue to use this product. Please return the affected product to the retailer where it was purchased and a full refund will be given.  Proof of purchase is not required. If you have any questions about the recall please contact Anyu Head Office on 01-2954386
Return to Product Recalls
Haven't found what you're looking for?