Hauck 'Speed Plus S Night' Pushchair Safety Alert
October 16, 2018
A European Safety Notification has been issued for Hauck Pushchair 'Speed plus S night'.
The safety concern is that the buggy can tip over on an inclined surface and then the attachment device could break and the child could fall when the pushchair tips over.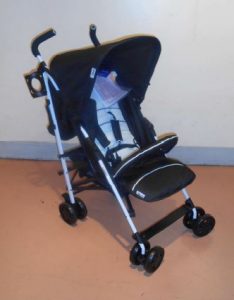 What to do:
Amazon will be contacting Irish Consumers who has purchased the product directly.
Return to Product Recalls
Haven't found what you're looking for?