Aldi Stores (Ireland) Limited recalls Kirkton House Pumpkin Wax Melt Burner
October 20, 2022
Aldi Stores (Ireland) Limited recalls Kirkton House Pumpkin Wax Melt Burner.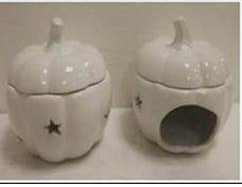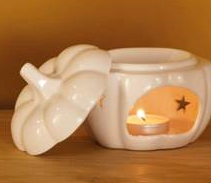 The affected products were manufactured in 2022.
The risk associated with the product is that it poses a fire hazard. The use of certain lit candles in the product leads to flames exiting the front opening of the burner, igniting the over-heated molten wax.
The brand is Kirkton House. The type/number of model is Pumpkin Variant. The barcode is 4088600518978.
There are approximately 3,235 affected products in the Republic of Ireland.
What to do:
Customers should stop using the product and return it to Aldi Stores (Ireland) Limited for a full refund.
Customers who purchased these products can contact Aldi's customer service team on 1800 991 828.
For further information, please visit www.aldi.ie or contact https://customerservice.aldi.ie/contact 
Return to Product Recalls
Haven't found what you're looking for?