ACCO Brands recalls various models of Rexel Promax Shredder
December 2, 2019
ACCO Brands is carrying out a voluntary recall of the Rexel Promax Shredder Models REX823 and RSX1035. ACCO Brands have become aware that some Rexel Promax Shredder Models REX823 and RSX1035 may fail during operation, causing a risk of burns to the user's hands, arms or face, or fire to adjacent objects such as furniture.
This product was sold between December 2016 and May 2019.
Approximately 348 affected models were sold in the Republic of Ireland.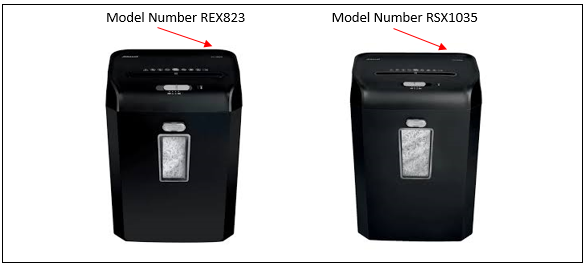 What to do:
If you have an impacted Promax Shredder, STOP USING IT IMMEDIATELY and unplug it. Customers must cut the power cord and provide photographic evidence of this action.
Please visit the ACCO webpage at: https://RexelPromaxReplacement.expertinquiry.com to arrange a replacement free of charge.
If you have any questions you can also contact ACCO:
by email: RexelPromaxReplacement@Stericycle.com
by phone: (01) 6268438
Return to Product Recalls
Haven't found what you're looking for?