Next recalls girls' Christmas hoody
November 19, 2018
There is a risk with the attachment of the pom-poms on the body on some of NEXT's 'Want That Trend' Mummy & Me deluxe Christmas Santa zip hoody. (ITEM NUMBER L94-504).
On the recalled items, the pom-poms may detach from the hoody. If detached, the pom-poms could present a potential choking, or suffocation hazard to young children.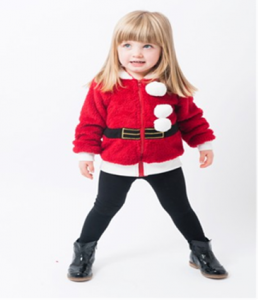 What to do:
If you have purchased this hoody, or received it as a gift, please bring it immediately to any NEXT store for a full refund.
If you have any further queries please contact NEXT customer care on: 01 6968210.
Return to Product Recalls
Haven't found what you're looking for?