Brexit and your business
The Competition and Consumer Protection Commission (CCPC) has responsibility for enforcing competition and consumer protection law, as well as a specific remit in relation to the safety of non-food consumer products.
Over the coming weeks, information and guidance relating to Brexit will be updated on this page. You can also get information on how to comply with competition and consumer protection law in our Help for Business section.
Product safety – If you are involved with importing or selling products in Ireland
All businesses must ensure that they only place or sell products which are safe and comply with the product safety legislation on the Irish market. You must inform consumers of any risks associated with the products you supply and make sure that you take appropriate action if you become aware of products available on the EU or Irish market that are potentially dangerous. These obligations apply irrespective of whether the product was manufactured in Ireland, in another EU State, or elsewhere ('a third country').
It is important to note:
Mergers & Acquisitions
Merging parties and their legal representatives should note that as of 1 January 2019 the thresholds for mandatory notification of transactions to the CCPC have increased. More details are available here.
After the UK leave the EU:
The EU Commission has published a Notice to Stakeholders confirming the arrangements that will apply to the application of EU competition law in the event of a 'no deal'.
Links to other resources
UK guidance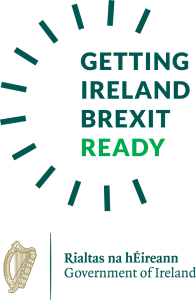 Return to Guidelines for Business
Haven't found what you're looking for?