Brexit and your business
The Competition and Consumer Protection Commission (CCPC) has responsibility for enforcing competition and consumer protection law, as well as a specific remit in relation to the safety of non-food consumer products.
As of 31 January 2020, the UK has left the EU. They have entered a transition period which is due to end on 31 December 2020. During this time, information and guidance relating to Brexit and your business will be updated on this page. You can also get information on how to comply with competition and consumer protection law in our Help for Business section.
You can use this checklist to help ensure your business is prepared for Brexit.
Product safety – if you import or sell products in Ireland
Consumer protection and passenger rights
Mergers & Acquisitions
Links to other resources
UK guidance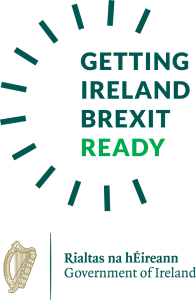 Return to Guidelines for Business
Haven't found what you're looking for?