Stay safe this Halloween
September 29, 2021
Follow our advice to make sure you and your little ones don't have any unwanted scares this Halloween. Find out all you need to know when it comes to checking costumes, toys and decorations are safe.
Costumes
When shopping for costumes and costume accessories for Halloween, make sure you check that they have the CE mark before you buy.
The CE mark looks like this: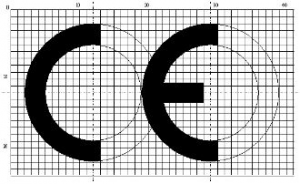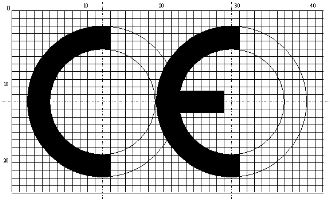 Certain products – this includes toys – sold in the EU must comply with specific safety regulations. Toys must carry the CE mark which shows that they meet the requirements of the relevant product safety legislation. It also shows that the product has undergone safety testing in the design and manufacture.
Children's costumes are classified as toys, so you should look for the CE mark when you are buying them. All masks, wigs and other similar Halloween costume accessories should also have a visible CE mark.
Costumes should fit properly to prevent trips and falls. Avoid items such as oversized shoes, high heels, long dresses and long capes.
Costume accessories
If you are buying props for your child's costume these may not be classified as toys and therefore may not be safe.
Make sure the props and toys your child is using this Halloween are suitable. Some children, particularly those under the age of three, may be more vulnerable, particularly to choking due to the presence of small detachable parts and some props may be unsuitable for them.
Swords, devil forks and other costume accessories should be made of soft flexible material.
Lights and candles
Novelty Halloween lights, similar to Christmas lights, are very popular at this time of year. All electrical products sold in the EU must meet the requirements of all safety legislation, so check they have a visible CE mark and have full contact details of the manufacturer and importer.
Avoid lighting candles for Halloween around your home to reduce the risk of costumes catching fire. Choose battery-operated candles instead of lit ones for pumpkins and keep tealights in glass jars.
Fireworks
Remember, fireworks are illegal, as well as dangerous. Tell children and teenagers about the dangers of illegal fireworks, sparklers and bonfires. Fireworks can cause serious injuries such as eye damage, finger loss, third-degree burns and more.
Top tips this Halloween
Check for CE marks
Check a product hasn't been recalled on RAPEX SafetyGate
Read warnings and safety information
Only buy from reputable retailers
Stay away from fireworks
We have lots more information on general product safety, including toys and children's clothes.
Have a safe and happy Halloween!
Return to News
Haven't found what you're looking for?