Make or break a habit and boost your savings!
February 26, 2020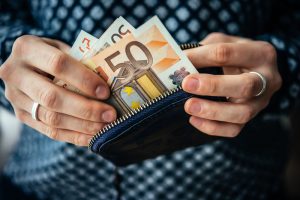 Are you thinking of giving something up or forming a good habit over the coming weeks? If so, it could be a good opportunity to save money at the same time. Here are a few ideas which might help to put some money back in your pocket.
Cigarettes
There are many reasons to quit smoking. Aside from the obvious health benefits, if you smoke a pack per day and quit, you could save over €400 each month. That's nearly €5,000 a year.
Fast food and eating out
If you are someone who regularly hits the local take-away or sandwich bar, why not make time for some home cooking. Make a list when you go shopping, and stick to it. You will really notice the difference in your budget.
Energy saving
Why not form some good energy habits – you can save money and help the environment at the same time. Plugging out chargers, showering instead of having a bath, and turning down your thermostat at home, can all help bring your energy bills down. Get more energy saving tips from Sustainable Energy Authority of Ireland.
Switch and save
Make a habit of regularly reviewing your household bills such as gas, electricity, tv and broadband to see if you can switch and save. If you have been with the same supplier for a long time, you may get a better price by switching to another provider. The same goes for current accounts, credit cards and mortgages, where the potential savings can be really significant.
Try our spending calculator to work out what you are spending every month on items that you might not really think about or budget for, and see what you could save by cutting back.  Plan what you'd like to do with your savings, to keep you motivated.  You can find more money saving tips from the CCPC, and use our Money Tools to see if you can switch and save on your financial products.
Return to News
Haven't found what you're looking for?